Shipping Policy
Baginc brings the world of fashion handbags, celebrity clutches, shoulder bags, totes, and more to your door, regardless of where on earth you live. What's best worldwide shipping is free for all orders greater than or equal to USD 100!
Shipments are made within 24-48 hours of order, using EMS, DHL, or UPS; for United States' recipients whose shipments are sent via EMS, your package will be delivered by a USPS carrier
Select the shipping method that best suits your budget and lifestyle:
Standard Shipping
For orders that are greater than or equal to USD 100, Standard shipping is free, regardless of global destination.
For orders less than USD 100, Standard shipping costs USD 9.95 and is made using EMS.
On average, Standard shipments arrive within 10 business days to 2 weeks after order has been placed.
Gift wrap is free of charge!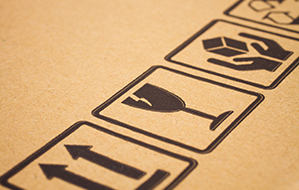 Packaging
You can rest assured your new handbag, clutch, purse, wallet, or other bag will be carefully and securely packaged, ready for use upon arrival. If for some reason your items are damaged upon receipt, please e-mail us immediately sales@baginc.com
Tracking
Upon departure your package will generate a tracking number, which is e-mailed to you within 1 to 3 days. Use this tracking number to see the location and status of your goods.
If you have any questions or concerns about our shipping policies or your current order, please e-mail us at sales@baginc.com.
The Countries We Cover:
Argentina
Ecuador
Kuwait
Russia
Aruba
Egypt
Lebanon
South Korea
Australia
Finland
Malaysia
Saudi Arabia
Austria
France
Malta
Singapore
Bahrain
Germany
Mexico
Slovenia
Belgium
Greece
Morocco
Spain
Brazil
Hong Kong
Netherlands
Sweden
Brunei Darussalam
Hungary
New Zealand
Switzerland
Bulgaria
Iceland
Norway
Syria
Canada
India
Oman
Thailand
China
Indonesia
Panama
Turkey
Colombia
Ireland
Philippines
UAE
Costa rica
Israel
Poland
UK
Croatia
Italy
Portogal
USA
Cyprus
Jamaica
Puerto Rico
Venezuela
Czech Republic
Japan
Qatar
Denmark
Korea
Romania